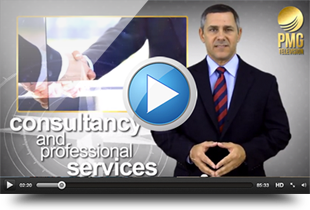 Privacy Management Group has been a core component of the world's leading consulting firms in the fields of international company formation, business administration and banking service for a number of decades. The parent company of the group is Privacy Management Group, United Arab Emirates, with headquarters in the Al Hamra Industrial Zone and the emirate Ras Al Khaimah. There are three PMG-Consulting Centres available for clients and interested parties, located at the Dubai Marina, at Al Hamra Industrial Zone and Ras Al Khaimah.
Privacy Management Group is located on the European side of Cyprus, near the Larnaca Airport. Within minutes, you arrive at the local PMG-Consulting-Centre, where every conceivable advisory service regarding company formation, business administration and banking service is available to you. Covering more than 300 square meters, our office includes our own in-house tax advisor and lawyer, an internal bookkeeping department, a service centre for international banking and appropriate conference rooms for confidential discussions with experts.
Whether you prefer Europe, the Arab or Asian regions or the US state of Delaware, Privacy Management Group can offer you optimal guidance and service. The entire team consists without exception of hand-picked experts, some of whom possess over 30 years of professional experience. This no doubt played a role in our clients once again bestowing a five-star rating on the services they received from Privacy Management Group during the past year.
Standing the test of time, the old axiom "trust, but verify" can still be recommended today.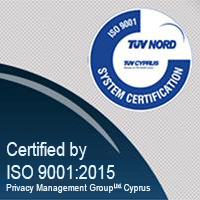 Privacy Management Group voluntarily submits its entire range of offerings and services as well as every individual department to an annual quality control inspection. The inspection has since 2011 been performed by the international TUV Nord organisation, with Privacy Management Group receiving the certification "Quality Standard according to ISO 9001:2015" in each year (view certificate). It should also be mentioned that Privacy Management Group is up to now the only German-speaking company in the industry that features this certification.
All services provided by a single source. This is another essential requirement that Privacy Management Group places upon itself for the benefit of its clients. The inherent advantages therein for the client are self-explanatory.
Privacy protection: Privacy Management Group has its own internal IT-department of qualified and experienced experts working around the clock to ensure that your personal data is safeguardedat all times. Privacy Management Group will only save your personal data on its own servers. Our physical servers are located in a non-European country, where an expert team is assigned to separately and individually protect and maintain them. This expenditure in terms of personnel and financial resources is worth the cost. Your data is in the best hands with Privacy Management Group.
Quality of advice and qualification: At its location in Cyprus, Privacy Management Group employs its own internal lawyers and tax advisors. The use of qualified professionals enables us to offer our clients the highest quality advisory service.
Quality of service and optimal workflows: The certification of Privacy Management Group according to ISO 9001:2015 also attests to optimally structured internal workflows and the highest level of service quality. Through the use of its own bookkeeping department, an in-house department for banking services and by only employing hand-picked specialists to serve as points of contact at the Service Centre, Privacy Management Group is able to meet the most demanding expectations while ensuring that unauthorised third parties will never be able to access personal data.
Privacy Management Group stands for the highest possible level of data security, trustworthiness, innovative ideas, exceptional know-how and a reasonable price to performance ratio. We would like to be there for you, not only to help you to implement your current undertaking, but also on a long-term basis, and even for the entire duration of your business operation.
Welcome to Privacy Management Group
Headquarters

Privacy Management GroupFZ-LLC
Al Hamra Industrial Zone
Ras Al Khaimah, United Arab Emirates
Mon - Fri 9:00 – 16:00 (GMT+4)
Phone: +357 220 282 66
In cooperation with

Privacy Management GroupLtd.
61-63 Lord-Byron-Street, 5th Floor
6023 Larnaca, Cyprus
Mon - Fri 9:00 – 16:00 (GMT+2)
Phone: +357 240 204 00
---