International certified Full-Banking-Service
for private and business accounts
As a long-standing bank introducer and associate helping to obtain premium cards for businesses and individuals including the American Express Centurion Card (black card), Privacy Management Group has over 10 years ago developed an international Full-Banking-Service that meets the highest international service standards.
Certification and control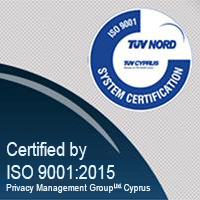 In order to guarantee our clients a continuous high quality service provision, we have since 2010 regularly had all our service areas checked by TÜV NORD and certified in accordance with ISO 9001:2015.
International private and business accounts
incl. online banking and visa/mastercard
Whether you would like to open an international private or business account, our Full-Banking-Service offers you a wide selection of international private and commercial banks as well as FinTech companies in Europe, Asia, South America and the world's leading financial offshore centres.
Full-Banking-Service by Privacy Management Group
Our Full-Banking-Service offers you much more than just support with your account application. As a certified banking introducer and specialist service provider, we support you, in your own language, throughout the whole account opening process, handle the application swiftly and reliably together with you and thus offer you uncomplicated access to 'international banking' worldwide.
Services
Advice on the application process/support in your language,
Preparation/verification of the required documents for opening an account,
Preparation of the account opening contract (if required),
Support throughout the whole process/opening of the desired account.
Consultation
Would you like to form a company with a suitable business account, online banking & Visa/Mastercard? We are happy to advise you free of charge and without commitments.
Checklists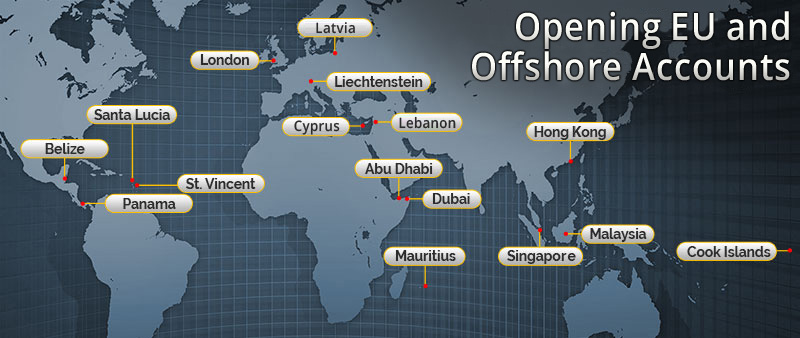 Requirements for opening a business account
Corporate documents, already included at formation stage:
Incorporation certificate,
Memorandum / Articles of Incorporation, current extract from the director's register (if applicable), proof of registered office in the country of residence, extract from the commercial or company register incl. nomination of company headquarters, ownership or shareholder certificate, Certificate of Good Standing (if the company has been operating for more than 12 months),
Identification of the Ultimate Beneficial Owner (UBO),
Valid business license (if applicable).
---
Documents of the director, shareholder and UBO:
Attested/unattested copy of a valid passport (dependent on the bank),
Original of a current utility bill,
A bank reference, not older than two months (in some cases an original),
Curriculum Vitae (short resume).
NOTE:
It is at the bank's discretion whether to approve or reject an account opening application. Our undertaking is to introduce you and your company to your preferred bank and to support you actively throughout the account opening process. However, we cannot guarantee that your account application will be approved and successfully opened by your preferred bank. Please also take note of our General Terms & Conditions. With respect to the following checklists we would like to inform you that every bank has the right to request additional documentation, translations or validations, for which you may incur additional costs. The guidelines on this page are for your information and are not exhaustive. We reserve the right to change or update information and to correct errors. Incomplete or incorrect application forms may delay the account opening process.
---