OFFSHORE COMPANY – EU COMPANY – FREE ZONE COMPANY FORMATION – INCL. BANK ACCOUNT
Do you want to establish an offshore company that takes international CFC-Rules into account and meets the substance requirements that are now in force, by means of carefully developed management packages? Or do you prefer company formation in Cyprus (EU), the formation of a LLC in Florida, company formation in Canada, Panama or the United Arab Emirates?
For over two decades Privacy Management Group has offered multi-lingual advice and support for residential relocation, Non-Dom status, international company formation and Banking-Service.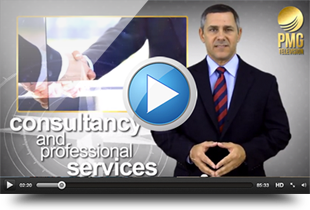 All this of course without any hidden costs, because aside from our complimentary advisory service, we offer Full-Service-Packages for company formation, inclusive of complete documentation, Full-Banking-Service, which is certified through TUV NORD in accordance with ISO 9001:2015 and a comprehensive Corporate-Kit for the immediate utilisation of your company.
Please be aware that 'simply' establishing an offshore company will in future not meet the international requirements any more.
One should place particular emphasis on a smoothly 'functioning' company that will continue to provide great benefits and advantages. Privacy Management Group is a competent contact in this aspect as well.
Complete company formation incl. Bank account and comprehensive documentation
One fee – including bank account and complete documentation
With Privacy Management Group you will found your company with the confidence that you will establish a legally valid and operational business, incl. bank account and comprehensive documentation.
In the best hands since 1981 with ISO 9001:2015 certified services
Our company group offers you comprehensive services from a single source. With Privacy Management Group in Cyprus, you now have access to an advisory centre in Europe. Naturally, our service is ISO 9001:2015 certified (audited by the international TUV NORD), with its own in-house management, Banking-Centre, lawyers and tax advisors and over 30 years experience. Last audit conducted by TUV NORD: August 2018 (show certificate).
We look forward to meeting you.
YOUR OFFSHORE COMPANY FORMATION WITH PRIVACY MANAGEMENT GROUP

Data protection
The protection of your data is very important to us. For this reason, we, in principle, forego the engagement of external IT service providers and instead employ in-house IT specialists.
Should you have any questions in relation to IT and/or data protection, we are at your disposal.
Guarantee
Effective data protection, a fair price vs performance balance and the highest possible diligence are just as self-evident to us as continuous risk management and compliance with the legal requirements to prevent money laundering. Privacy Management Group acts in the interest of all its clients, to apply due diligence in the best possible way.
Discretion
For over ten years now our in-house IT department has been responsible for the consistent security of your data. The data management and transfer as well as storage systems used by Privacy Management Group are under continuous scrutiny and always up to date.
Quality & Service
In addition to a high level of satisfaction amongst our clients (4,86 out of 5,0 - ausgezeichent.org), regular ISO 9001:2015* certification through TÜV NORD and our in-house quality management, we have all the required licenses and over 30 years experience.
---